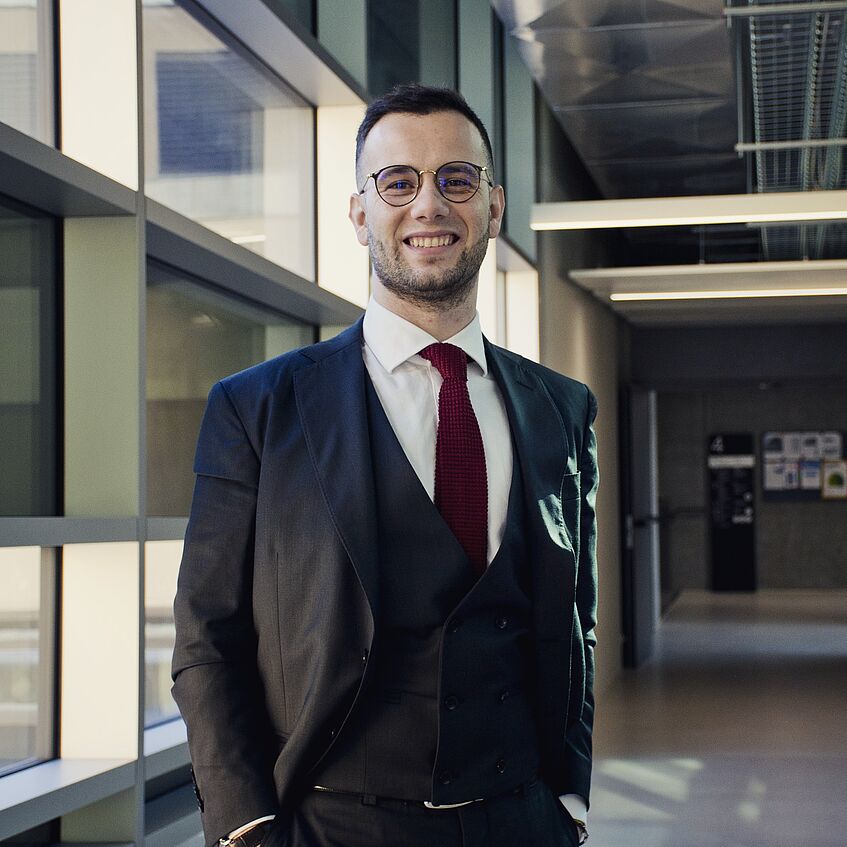 Francesco Debellis is member of the Chair of International Business, in the department of Marketing and International Business at the University of Vienna. After concluding MSc studies, he has been working as business consultant, advising several Italian SMEs. He then began his career in Academia, getting his Ph.D. in Management at LUM University (Italy) in 2018. During his Ph.D. he spent one and half year as visiting researcher at CIBUL (Centre for International Business at University of Leeds, UK). He also earned research experience during visiting scholarships at the Witten Institute for Family Businesses (Germany), Henley Business School (UK), Old Dominion University (USA) and Zhejiang University (China). He teaches at the Ph.D. program of the Graduate School of Management of St. Petersburg University (Russia) and is an affiliate member of the Centre for Family Business Management of the Free University of Bolzano (Italy), where he has been research associate for two years before moving to Vienna.
His research focuses on governance and internationalization of family firms. He has published, among others, in the Journal of World Business, Journal of International Management, and Small Business Economics. He has received several awards for his research, such as the EIBA 2019 best paper award in International Entrepreneurship.
Research Highlights
Debellis, F., Rondi, E., Plakoyiannaki, E., De Massis, A., (2021): "Riding the waves of family firm internationalization: A systematic review, integrative framework, and research agenda",

Journal of World Business

, 56(1), 101-144. https://doi.org/10.1016/j.jwb.2020.101144
Debellis, F., De Massis, A., Petruzzelli, A.M., Frattini, F., Del Giudices, M., (2021): "Strategic agility and international joint ventures: The willingness-ability paradox of family firms",

Journal of International Management

, 27(1), 100739. DOI: 10.1016/j.intman.2020.100739
Debellis, F., Torchia, M., Quarato, F., Calabrò, A. (forthcoming). "Board openness and family firm internationalization: A social capital perspective",

Small Business Economics

.