Welcome to the Chair of International Business
GREAT NEWS - THE 2021 JIBS DECADE AWARD GOES TO THE CHAIR OF INTERNATIONAL BUSINESS, PROF. EMMANUELLA PLAKOYIANNAKI
The Selection Committee for the JIBS Decade Award is pleased to announce that the 2011 JIBS article "Theorising from case studies: Towards a pluralist future for international business research" by Catherine Welch, Rebecca Piekkari, Emmanuella Plakoyiannaki and Eriikka Paavilainen-Mäntymäki has been selected as the winner of the 2021 JIBS Decade Award.
The award, sponsored by Palgrave Macmillan, is designed to recognize the most influential paper published in the Journal of International Business Studies ten years prior and is presented at the annual AIB conference. In order to be considered for the JIBS Decade Award, an article must be one of the five most cited articles published in JIBS for the year being considered. This year's Selection Committee members were JIBS Area Editor and AIB VP Administration Becky Reuber (Chair, University of Toronto, Canada), the current AIB Program Chair Gary Knight (Willamette University, USA), and AIB VP Administration Dana Minbaeva (Copenhagen Business School, Denmark). JIBS Editor-in-Chief Alain Verbeke was an ex officio, non-voting committee member. See detailed information here.
Erasmus+ Funding for the Chair of International Business
Professor Emmanuella Plakoyiannaki and Dr. Francesco Debellis have received confirmation of funding for the project "Ulysses Contest - Digital Student Competition on Family Business" submitted under the Call Erasmus+ 2020 Round 1 KA2 - Cooperation for innovation and the exchange of good practices.
The project involves collaboration of four university institutions - University of Szeged (lead partner, Hungary), University of Vienna (Austria), Management Center Innsbruck (Austria) and Free University of Bozen-Bolzano (Italy) - and two other partners - Univations Gmbh (Germany) and Fundus Agentur (Austria). We will participate in the realization of case studies based on family businesses with a particular focus on the topic of internationalization. The competition will take place on the Master's level between students of the different universities who will be invited to work with real case studies through the use of a digital platform.
This Erasmus+ project allows our Faculty and Department of Marketing and International Business to strengthen thies with local family businesses and to collaborate with leading Austrian and European partners.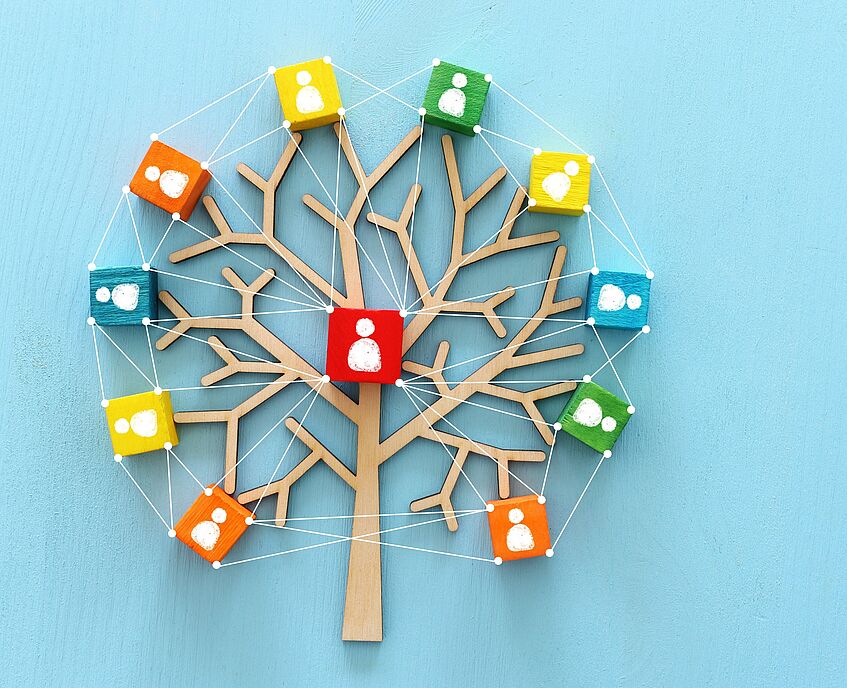 Call for Papers: Advancing Research Methodologies in Management Scholarship
Call for papers for the forthcoming special issue published in the British Journal of Management on Advancing Research Methodologies in Management Scholarship co-edited by Professor Emmanuella Plakoyiannaki, Chair of International Business, University of Vienna.
This special issue aims to offer a unique and timely opportunity to explore, revisit and critically examine these methodological tensions in the management scholarship with the purpose of advancing diversity and novel theorising in the field. We expect contributors to provide suggestions for solving these tensions and pave the way for open and inclusive theorising in management scholarship. Our special issue establishes topic clusters with proposed research topics, which can contribute to these debates and advance the field of management research. For further details please see call for papers below.
Submission deadline 1. September 2021
The chair of International Business (under the direction of Univ. Prof. Dr. Emmanuella Plakoyiannaki) was recently founded and is part of the Department of Marketing and International Business.
International Business embraces all cross border activities of organisations and entails transfer of goods, services, resources, people, ideas and technologies. Living in a dynamic globalized world, International Business affects our everyday life and decisons as consumers, managers and policy makers.
The vision of the chair is to develop outstanding and relevant international business research and pedagogy, and to add to the understanding of the global business environment, for the benefit of students, managers, policy makers and society.

The research focus of the Chair of International Business includes: SMEs internationalsation & micromultinationals, family firms internationalisation, international new ventures and language in international business. A distinguishing feature of the chair is its methodological diversity that accommodates qualitative, quantitative and mixed methods research designs.